Residential Communities
Apartment Buildings, Concierge, Gated Neighborhoods, Villas, Houses etc.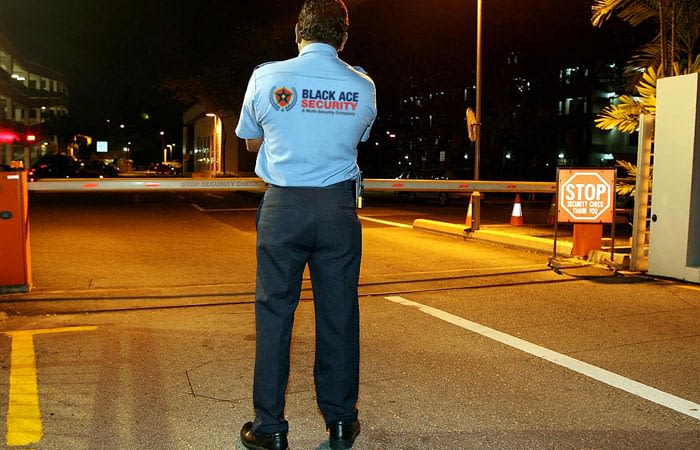 Developing a safe and secure environment for a commercial or residential property is the responsibility of the entire community. These facilities must be vigilant in providing security on their properties. Occupants of these facilities expect the highest level of security services related to personal safety, access control, and physical security. Due to the economic struggles facing many properties, facility managers may find it challenging to provide reasonable protection for residents, employees, and their guests.
Black ace security is completely capable of providing the required services to these type of clients. We can develop a plan completely according to the requirement of a client.
Key Services Include:
Access Control

Armed and Unarmed Onsite Security Officers

CCTV Monitoring

Random Patrol

Threat Assessments

Dedicated Vehicle Patrol

Onsite Foot/Bike Patrol

Building Safety & Crime Prevention Programs

Powerful Event Management Tools for Emergency Response

24 Hour Standby Response Service

Detection and Prevention of Crime

Customer Service for the Property Community

Security Checks and Patrols

Building Openings/Closings

Employee & Executive Protection
We can design and install monitoring devices that can secure your business, inside and out. These devices provide integrated surveillance, access control and intrusion protection systems.
Our firm provides security officers to many public and private sector clients. We have a long-standing relationship with our diverse clientele. We have over 17 years experience in the security field with a strong trained workforce at your disposal. Black Ace Security offers the most competitive rates, regardless of your property's size. Black Ace Security can determine the most dependable, progressive and efficient security solution to meet your specific needs.
Black Ace Security Services offers a transition plan that considers the needs and desires of the client as it relates to the retention of existing security personnel. Our comprehensive approach to personnel selection and training has been critical to our success in meeting and sustaining the needs of our client portfolio. The company's rigorous selection process includes thorough background checks, testing, past performance analysis and personality/integrity profiles.
All members of Black Ace Security are active participants in the achievement of our goals and those of our potential clients. Through the collective efforts of Black Ace Security and the commercial/residential community, the goal of providing a safe and secure environment can and will be achieved.